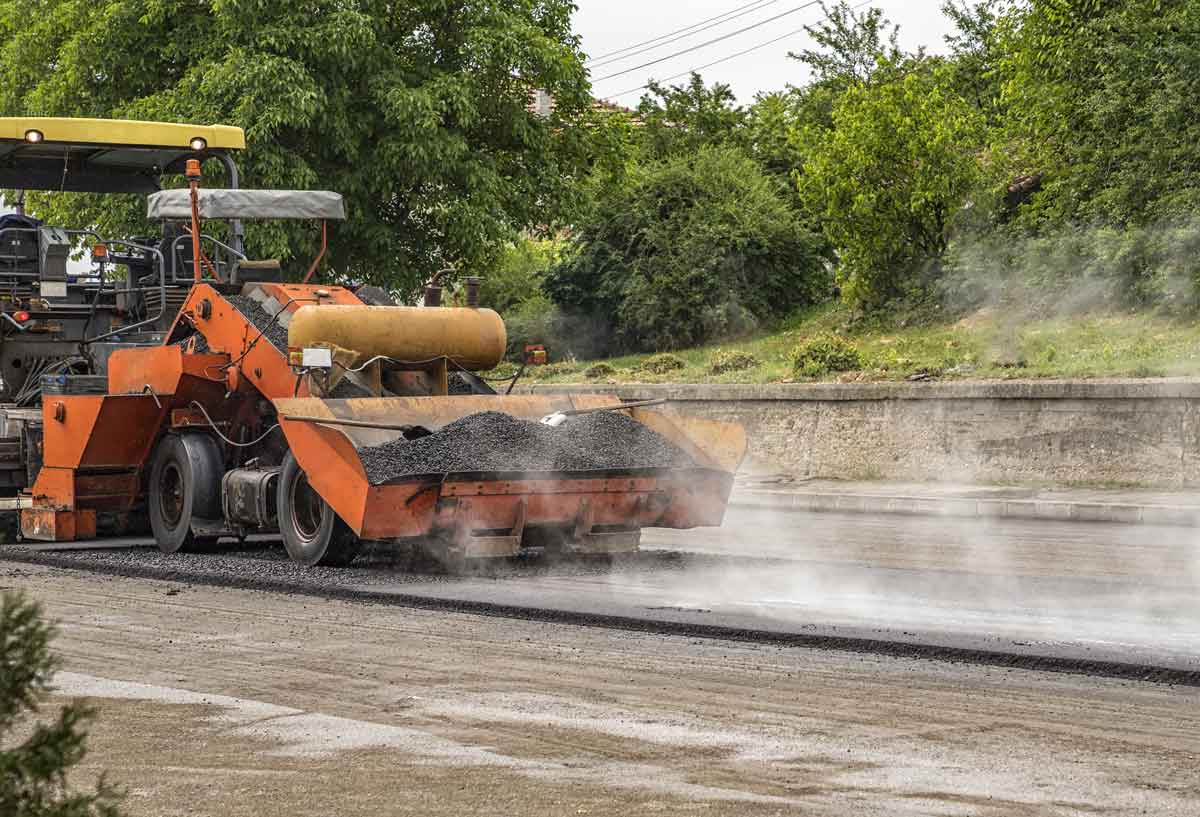 RESIDENTIAL AND COMMERCIAL PAVING SERVICES
We believe the quality of an asphalt surface depends on the integrity of its foundation, the thickness of its pavement and proper compaction.
This is why we provide a 8-10" thick, ODOT approved stone subgrade, pavement surfaces averaging at least 3 ½" for residential drives, and at least 4" of combined base and top course asphalt for commercial lots, and utilize various sized pneumatic and vibratory rollers to ensure the highest level of compaction possible.
Additionally, our experts pay special attention to surface grading to confirm proper drainage.
Excavation
Stone grading and site preparation
New installations
Surface overlays
Complete removal and replacement
Patchwork
Extensions
Concrete bumper installation
Catch basin repair
Line striping
Truck hauling and material delivery
Demolition work
Snow & ice removal during winter months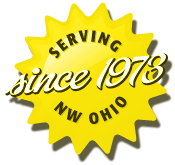 Contact Rutter & Dudley today
Our friendly and professional staff is here to answer any questions you may have about our company or our services. Whatever your asphalt construction /maintenance needs, we can provide it to you at a reasonable price.
Contact Rutter & Dudley today by calling 419-352-4456 or emailing asphalt@rutterdudley.com to schedule your asphalt services.
1. What makes a quality asphalt drive/parking lot? 
The quality and lifespan of your asphalt driveway/parking lot depends on a number of factors that are determined by your contractor. The foundation/stone base of your drive is the most important factor in a quality job. We build a foundation, 8-10" thick, of ODOT approved stone that is compacted multiple times. This stone foundation will ensure that your asphalt surface will not have soft spots or weak areas that can fail over time. Rutter and Dudley Asphalt checks each stone base to ensure the best possible foundation for each project. The application and thickness of your asphalt is another factor that ensures a quality job. Rutter and Dudley Asphalt paves the driveway at 3 ½" thick and compacts the hot asphalt with a minimum of 2 rollers to provide proper compaction and a smooth finished product. For parking lots, a base course ( 2 ½" thick ) and finish course ( 1 ½" thick ) will be paved over the entire surface for durability and strength for high traffic areas. The final factor is the expertise of the contractor to ensure proper drainage of the drive. Rutter and Dudley Asphalt checks the grade of the surface for all 3 phases of the construction process, the initial subgrade, installation of stone base, and finally the paving of the asphalt. These quality assurance checks are to ensure that water will have positive drainage, and by extension, increase the lifespan of your investment.
2. Why choose asphalt over concrete?
The choice of whether to have an asphalt or concrete surface depends on personal preference, cost and functionality. The personal choice is as simple as wanting to have a black or white surface. The cost of an asphalt surface is almost always cheaper than concrete. The functions of an asphalt driveway differ from that of a concrete driveway. A couple of examples being, asphalt is more flexible than concrete, and asphalt tends to retain heat better which can be beneficial during the winter months. Finally, asphalt driveways are generally more cost effective to maintain and repair than concrete driveways.
3. What is the lifespan of an asphalt drive? 
One possible lifecycle of an asphalt driveway or parking lot has 3 phases. The first phase includes the initial installation of a new asphalt surface. This phase should last between 20-25 years with regular maintenance. The second phase would be to overlay the existing asphalt surface. This procedure would include cleaning of the surface, applying an asphalt tack binding coat, leveling of low areas, and paving 1 ½" thick of new asphalt over the entire surface. Overlays will then add up to an additional 15 years to the driveway/lot. The third phase is a complete removal and replacement of the driveway. This procedure includes removal of all existing asphalt, re-grading of existing stone, and installation of a new 3 ½" asphalt drive. This procedure usually follows the first 2 phases that occur after approx. 40 years.
4. What maintenance is recommended for asphalt surfaces?
5. Why choose Rutter and Dudley?
Rutter and Dudley Asphalt has been a proven contractor for over 50 years in Northwest Ohio. We ensure the highest quality materials and experienced crews to meet the needs of our customers. We feel that customer service and offering a valuable product is what has built this company. We offer a full line of asphalt maintenance services and are confident you will be satisfied for us.